Slate roof repairs Leeds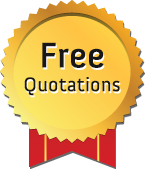 Roof Slates can become disjointed over time when the nails holding them in place become loose or corroded, causing them to slip and allow water to enter your roof. Slate roofs also deteriorate with age, giving them a flaky or powdery appearance. We provide a full slate roofing service, from repair through to construction of new roofs.
Tiled roof repairs Leeds
It's not uncommon to have problems with tiled roofs. Common causes of leaks are slipped, disjointed or cracked tiles.
Many problems are obvious from the ground, as slipped tiles are not in line with the rest of the roof tiles. Also, if the slippage is recent, you will be able to notice a difference in colour along the tile where the unweathered section is newly exposed.
Remember, every time you deal with us you'll get:
Free, no obligation estimates for all the work that needs doing
Professional and trained roofing experts coming to do the work
An extensive guarantee covering the work we've done
Need slate or tiled roof repairs in Leeds? Call us today
We're here to take your call and we'll happily offer you advice on the best course of action. We cover the whole of Leeds, so for slate roof repairs or tiled roof repairs, call 0113 370 8880.