Velux windows installed and repaired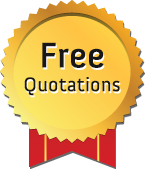 Velux windows are an inexpensive way to get more light into your attic space and, if you've never had them before, you'll be amazed at just how much light they let in. We've been installing and repairing Velux windows in Leeds for more than 20 years now and will happily offer you a free, no obligation quote for any Velux related work.
Velux repairs in Leeds
Our experience of Velux windows is that they are top quality, long lasting and rarely cause an issue, but like everything in life, occasionally they may let you down. Should this happen we can provide a full Velux window replacement service across Leeds. If you think you might have a problem with your Velux window and you want some advice on the best course of action, just pick up the phone and call us.
Remember, every time you deal with us you'll get:
Free, no obligation estimates for all the work that needs doing
Professional and trained roofing experts coming to do the work
An extensive guarantee covering the work we've done
For new Velux windows or Velux repairs call us
We're here to take your call and we'll happily offer you advice on the best course of action. We cover the whole of Leeds and most of West and North Yorkshire, so for new Velux windows or Velux repairs, call us today on Leeds 0113 370 8880.